Shop Offers
Win enough Titleist balls to last the rest of the season!!
---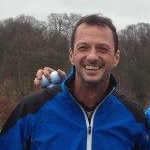 We have another great offer running in store and it's in conjunction with Titleist - makers of the number one ball in golf!
If you purchase a dozen Titleist balls in our shop you will be entered to win another 5 dozen balls of the same model that you purchased. So if you're a ProV1 fan and you buy a box of them you could win another 5 dozen ProV1 balls, more than enough to last until the end of the season and beyond!!
One of our customers MUST win this fantastic prize, but you have to be in it to win it, qualifying Titleist ball models to be entered into the draw are ProV1, ProV1X, AVX, Tour Speed and Tour Soft dozen box purchases, AND if you buy two dozen balls you get two entries into the draw....