Golf coaching is all about you and what you want to get out of your game. We pride ourselves on being good listeners and aim to provide the best possible professional advice, whilst ensuring each lesson is tailored and enjoyable for the golfer.
Why Coaching?
We're passionate about helping you play better golf.
Every golfer enjoys the game more when they're hitting good shots and playing well. This is our mission for you.
Think back to your last few rounds and try to pinpoint an area that cost you shots…
Maybe, you had too many three-putts as a result of poor distance control? Or did you miss too many fairways to the right meaning you had to chip out sideways? It could be that you play well in practice rounds with your friends but struggle to replicate that in competitions?
Through our experiences in the game and our PGA education, we appreciate that every golfer is different. That's why we offer a range of lessons and packages to suit everyone.
Lessons will cover:
Golf Fundamentals
Swing Basics
Short Game
Long Game
Course Management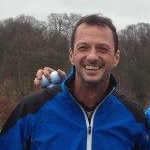 Tim Barnes - Director of Golf
Tim and his brother Richard are the owners and original founders of Hartford Golf Club. Tim has been involved in every aspect of the establishment of our Golf Club, from the building of the Driving Range through to the design and construction of the Golf Course and Clubhouse. Tim is still involved in a very hands on manner in the running of the Golf Club. He is also a keen golfer and he makes sure that he plays in competitions with as many members as possible. As such Tim is always available to answer any questions or to assist members in any way.
---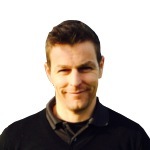 Paul Cunningham - Shop Manager
Paul has an excellent knowledge of general golf retail and the day to day running of a busy Golf Club and Driving Range. He can assist you with a wide range of enquiries such as Society or Corporate bookings, club fittings or general golf equipment issues. Paul has a real passion for club fitting and helping people to enjoy their golf through finding the right equipment to compliment their game. Paul is always available to assist with any enquiries in the Pro Shop.
---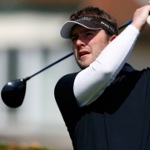 Adam Powell - Head PGA Professional
Adam has been local to Hartford all his life A very keen sportsman golf took centre stage when he left Weaverham high school. He joined Sandiway golf club aged 16 and improved quickly to represent the juniors and men's teams and Cheshire in his short amateur life. Turned professional aged 19 as assistant at Sandiway golf club and to this day still has a proud record of winning at least 1 professional event every year as a Pro. Qualified from the PGA excelling in coaching and business and moved to Hartford June 2007, now teaching full time while maintaining a healthy Tournament playing schedule. Adam has coached for the full 8 years he has been a Golf Professional with all standards of golfers and many with different goals. These range from young children to people who have retired and complete beginners to hopeful Tour Players. Adam's broad outlook to coaching along with various resources used including video analysis enables him to provide solutions to all situations that arise while communicating with pupils in the most appropriate language to them. This may include verbal, feel & visual feedback and depends on the pupil's best learning methods.
---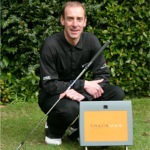 Adrian Hill - Teaching PGA Professional
We are very pleased to have Adrian Hill here as part of our PGA Professionals coaching & custom fitting team here at Hartford Golf Club. Adrian has had an extremely successful career to date including a period as a Touring Professional taking part in Volvo PGA European Tour Event, The Compaq European Tour, European Tour and Canadian Tour. Adrian has many years experience in teaching and offers a high level of expertise and service to his clients who include players from the Ryder Cup, Euro
---
Steve Kinder
---
Matt Ford
Matt is an expert and professional custom clubs fitter with a wealth of fitting experience under his belt.
---
What a fantastic looking course, played well. Looks to be a different challenge from the competition tees, a great friendly atmosphere in the clubhouse with a well stocked shop and driving range.
Alan Reed - Club Member
This place is truly a great test of your short game, whether you play off scratch, or 38, this course will challenge your game. The whole team will make you feel like you're one of the club, whether you're there to bang a bucket of balls, or treat yourself to a new set of irons... They are always willing to help you out.
Warren Hawkins - Club Member
A very welcoming club, with excellent facilities along with a challenging 9 hole course, a family feel and family run business. Excellent staff really helpful with years of experience knowledge from teaching to fitting and guidance.
Jack Martayn - Club Member
Great staff and Mr Hill (Adrian) is an amazing coach/helper - one of the best!
Eddie Raymond - Club Member
Fantastic set-up, couldn't be more friendly, great knowledge and fantastic facilities, highly recommended.
Alan Blackmore - Club Member
Great place, good service and lovely staff, not tried the golf course though, we have just had our wedding here, and all we can say is WOW the staff were amazing, nothing too much trouble, and the venue is absolutely stunning, 5 stars just aren't enough!
Alan Rosewood - Club Member